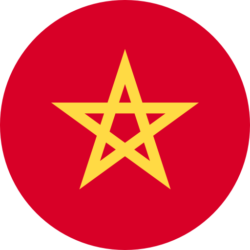 Head of Project Management Unit: Samir Idrissi
Email address: samir.idrissikassimy@gmail.com
Joined GCIP since 2016

Why should I join GCIP?
GCIP Morocco is part of the Global Cleantech Innovation Programme set up by the United Nations Industrial Development Organization (UNIDO) with the support of the Global Environment Facility.
During its first phase of implementation, carried out between 2016 and 2019, the Programme has allowed, through 4 annual competitions, to train and support 120 entrepreneurs and to grant financial awards to 28 of the most innovative startups so that they can develop their projects and facilitate their access to the market.
The programme's focus areas are: energy efficiency, renewable energy, waste recycling, water efficiency and green buildings.
In addition to its direct support to green start-ups, the GCIP Morocco supports capacity building of ecosystem actors (government institutions, incubators, private sector, etc.) to support and develop national initiatives in innovation and green entrepreneurship in order to create favorable conditions for the growth of this sector. A special attention is given to the development of inclusive and gender-sensitive activities and public and private partnerships.
What is GCIP Morocco?
GCIP Morocco is a leading acceleration program in Morocco, carried out by the Ministry of Energy Transition and Sustainable Development with the support of UNIDO, in order to assist green solutions entrepreneurs selected through annual competition, with a set of activities providing technical and significant financial grants to the most innovative projects. The objective of the Program is to promote green entrepreneurship and jobs within an inclusive gender policy with a strong positive environmental impact. The 5 technology categories aimed by the Program are: energy efficiency, renewable energy, waste beneficiation, water efficiency and green buildings. In October 2022, GCIP Morocco launched its second phase with a regional dimension involving local partners (regional hubs) in 4 regional poles throughout Morocco.
These incubation centers will ensure pre-acceleration in each regional hub for a cohort of thirty green entrepreneurs with the help of pre-acceleration mentors who will be trained before by GCIP Morocco. After the preselection, the 30 best entrepreneurs are selected for the finale competition at the National Academy where they receive intensive support from international experts and dedicated mentors. The finalists will be trained through webinars and business clinics before the final pitch in front of a jury that selects the winners of the 5 technology categories. Besides, GCIP Morocco provides valuable assistance to the finalists through connecting them with industrial corporates and potential investor