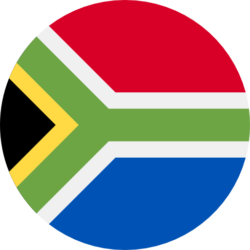 Head of Project Management Unit: TBA
Email address: cleantech@tia.org.za
Joined GCIP since 2011
Global Cleantech Innovation Programme for SMMEs in South Africa (GCIP-SA) is part of a global initiative that aims to address the most pressing energy, environmental and economic challenges of our time through promoting clean technology innovation and supporting Small and Medium-size Enterprises (SMEs) and start-ups. Specific areas of focus are energy efficiency, renewable energy, waste beneficiation (including e-waste), water efficiency and green buildings, green transportation and environmental protection (air, sea & land). This is a combined a business accelerator programme leading to an annual competition where SMEs and start-ups are continuously trained, mentored and assessed on their business models, investor pitches, communication and financial skills.
Global Cleantech Innovation Programme for SMMEs in South Africa (GCIP-SA) has supported over 100 SMME's and start-ups since 2014. The Programme aims to foster innovation and entrepreneurship ecosystems to catalyze affordable and scalable solutions to address the most pressing global environmental challenges. Post the Programme's participation most of the Alumni are more eligible for further funding and other opportunities.
In 2021 Iraka Biotech (Pty) Ltd had the opportunity to pitch their animal health solution and its value proposition at the 5th Animal Health, Nutrition & Technology Innovation (AHNTI) summit held in London. The AHNTI is an annual meeting that brings together companies and investors in the animal health space to share challenges, solutions as well as trends, and their impact on the animal health business. America and Europe. In 2022 Inseco raised 81 million rands in South Africa's biggest ever startup seed funding round. The round was led by Futuregrowth Asset Management and indicated the participation of E4E Africa and Oak Drive Ventures.