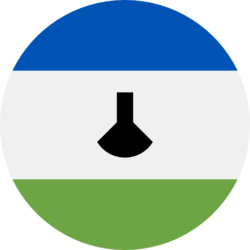 Head of Project Management Unit: Tba
Email address: t.moea@unido.org
Joined GCIP since Tba
GCIP Lesotho, also known as Enhancing Lesotho's Private Sector Readiness for a Clean Energy Transition Project is funded by the Green Climate Fund (GCF) under its Readiness and Preparatory Support Programme for developing countries and joins 15 other countries that form the GCIP network. The project is aimed at strengthening Lesotho's private sector readiness to develop, commercialize, and invest in viable clean energy solutions for climate action and for the clean energy transition in Lesotho.
Lesotho's cleantech ecosystem is still in its early stages, lacking the capacity to provide systematic support or facilitate interactions among ecosystem actors to scale up cleantech business and investment opportunities. GCIP Lesotho provides business model enhancement and business growth support to early-stage cleantech entrepreneurs, start-ups, and SMEs developing innovative cleantech solutions. The program also offers training and certification of individuals as cleantech experts and facilitates funding for submitted cleantech innovations through an international investment forum. GCIP Lesotho also builds the capacities of national technology and innovation institutions, contributes to the formulation of inclusive and gender-responsive policy frameworks, and fosters public and private partnerships.
The program ensures that the private sector is better represented and fully engaged in climate finance and action activities through the Private Sector Expert Committee and the development of a Private Sector Engagement Strategy. The program aims to guide Lesotho's private sector to be better equipped and ready to absorb and leverage climate finance with innovative solutions and to play a catalytic role in the market towards a clean energy transition.